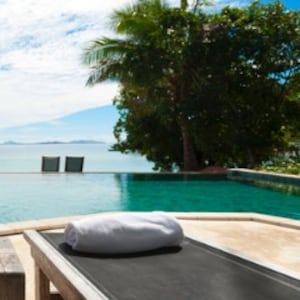 Vacation Packages: Best Deals on Cheap Vacations & Travel | Travelocity=c)for(;c>0,"object"==typeof n[e]?n[e].baseVal=o.join(" "):n[e]=o.join(" "),l())},r.remove=function(){u.apply(r,t=arguments);for(var t,c={},f=0,g=[];f>0,"object"==typeof n[e]?n[e].baseVal=o.join(" "):n[e]=o.join(" "),l()},r.toggle=function(n,t){return u.apply(r,[n]),undefined!==t?t?(r.add(n),!0):(r.remove(n),!1):i[n]?(r.remove(n),!1):(r.add(n),!0)},r}}();function ArrayCreate(r){if(1/r==-Infinity&&(r=0),r>Math.pow(2,32)-1)throw new RangeError("Invalid array length");var n=[];return n.length=r,n}function Call(t,l){var n=arguments.length>2?arguments[2]:[];if(!1===IsCallable(t))throw new TypeError(Object.prototype.toString.call(t)+"is not a function.");return t.apply(l,n)}function CreateDataProperty(e,r,t){var a={value:t,writable:!0,enumerable:!0,configurable:!0};try{return Object.defineProperty(e,r,a),!0}catch(n){return!1}}function CreateDataPropertyOrThrow(t,r,o){var e=CreateDataProperty(t,r,o);if(!e)throw new TypeError("Cannot assign value `"+Object.prototype.toString.call(o)+"` to property `"+Object.prototype.toString.call(r)+"` on object `"+Object.prototype.toString.call(t)+"`");return e}function CreateMethodProperty(e,r,t){var a={value:t,writable:!0,enumerable:!1,configurable:!0};Object.defineProperty(e,r,a)}function Get(n,t){return n[t]}function HasOwnProperty(r,t){return Object.prototype.hasOwnProperty.call(r,t)}function HasProperty(n,r){return r in n}function IsArray(r){return"[object Array]"===Object.prototype.toString.call(r)}function IsCallable(n){return"function"==typeof n}function RequireObjectCoercible(e){if(null===e||e===undefined)throw TypeError(Object.prototype.toString.call(e)+" is not coercible to Object.");return e}function SameValueNonNumber(e,n){return e===n}function ToBoolean(o){return Boolean(o)}function ToInteger(n){var i=Number(n);return isNaN(i)?0:1/i===Infinity||1/i==-Infinity||i===Infinity||i===-Infinity?i:(i<0?-1:1)*Math.floor(Math.abs(i))}function ToLength(n){var t=ToInteger(n);return t>>0}function Type(e){switch(typeof e){case"undefined":return"undefined";case"boolean":return"boolean";case"number":return"number";case"string":return"string";case"symbol":return"symbol";default:return null===e?"null":"Symbol"in self&&(e instanceof self.Symbol||e.constructor===self.Symbol)?"symbol":"object"}}function CreateIterResultObject(e,r){if("boolean"!==Type(r))throw new Error;var t={};return CreateDataProperty(t,"value",e),CreateDataProperty(t,"done",r),t}function GetPrototypeFromConstructor(t,o){var r=Get(t,"prototype");return"object"!==Type(r)&&(r=o),r}function OrdinaryCreateFromConstructor(r,e){var t=arguments[2]||{},o=GetPrototypeFromConstructor(r,e),a=Object.create(o);for(var n in t)Object.prototype.hasOwnProperty.call(t,n)&&Object.defineProperty(a,n,{configurable:!0,enumerable:!1,writable:!0,value:t[n]});return a}function IsConstructor(t){return"object"===Type(t)&&("function"==typeof t&&!!t.prototype)}function Construct(r){var t=arguments.length>2?arguments[2]:r,o=arguments.length>1?arguments[1]:[];if(!IsConstructor(r))throw new TypeError("F must be a constructor.");if(!IsConstructor(t))throw new TypeError("newTarget must be a constructor.");if(t===r)return new(Function.prototype.bind.apply(r,[null].concat(o)));var n=OrdinaryCreateFromConstructor(t,Object.prototype);return Call(r,n,o)}function IsRegExp(e){if("object"!==Type(e))return!1;var n="Symbol"in self&&"match"in self.Symbol?Get(e,self.Symbol.match):undefined;if(n!==undefined)return ToBoolean(n);try{var t=e.lastIndex;return e.lastIndex=0,RegExp.prototype.exec.call(e),!0}catch(l){}finally{e.lastIndex=t}return!1}function IteratorClose(r,t){if("object"!==Type(r["[[Iterator]]"]))throw new Error(Object.prototype.toString.call(r["[[Iterator]]"])+"is not an Object.");var e=r["[[Iterator]]"],o=GetMethod(e,"return");if(o===undefined)return t;try{var n=Call(o,e)}catch(c){var a=c}if(t)return t;if(a)throw a;if("object"!==Type(n))throw new TypeError("Iterator's return method returned a non-object.");return t}function IteratorComplete(t){if("object"!==Type(t))throw new Error(Object.prototype.toString.call(t)+"is not an Object.");return ToBoolean(Get(t,"done"))}function IteratorNext(t){if(arguments.length<2)var e=Call(t["[[NextMethod]]"],t["[[Iterator]]"]);else e=Call(t["[[NextMethod]]"],t["[[Iterator]]"],[arguments[1]]);if("object"!==Type(e))throw new TypeError("bad iterator");return e}function IteratorStep(t){var r=IteratorNext(t);return!0!==IteratorComplete(r)&&r}function IteratorValue(t){if("object"!==Type(t))throw new Error(Object.prototype.toString.call(t)+"is not an Object.");return Get(t,"value")}function OrdinaryToPrimitive(r,t){if("string"===t)var e=["toString","valueOf"];else e=["valueOf","toString"];for(var i=0;i1?arguments[1]:undefined;if("object"===Type(e)){if(arguments.length<2)var i="default";else t===String?i="string":t===Number&&(i="number");var r="function"==typeof self.Symbol&&"symbol"==typeof self.Symbol.toPrimitive?GetMethod(e,self.Symbol.toPrimitive):undefined;if(r!==undefined){var n=Call(r,e,[i]);if("object"!==Type(n))return n;throw new TypeError("Cannot convert exotic object to primitive.")}return"default"===i&&(i="number"),OrdinaryToPrimitive(e,i)}return e}function ToString(t){switch(Type(t)){case"symbol":throw new TypeError("Cannot convert a Symbol value to a string");case"object":return ToString(ToPrimitive(t,String));default:return String(t)}}function ToPropertyKey(r){var i=ToPrimitive(r,String);return"symbol"===Type(i)?i:ToString(i)}function TrimString(e,u){var r=RequireObjectCoercible(e),t=ToString(r),n=/[x09x0Ax0Bx0Cx0Dx20xA0u1680u2000u2001u2002u2003u2004u2005u2006u2007u2008u2009u200Au202Fu205Fu3000u2028u2029uFEFF]+/.source;if("start"===u)var p=String.prototype.replace.call(t,new RegExp("^"+n,"g"),"");else p="end"===u?String.prototype.replace.call(t,new RegExp(n+"$","g"),""):String.prototype.replace.call(t,new RegExp("^"+n+"|"+n+"$","g"),"");return p}function UTF16Decode(e,n){return 1024*(e-55296)+(n-56320)+65536}var _mutation=function(){function e(e){return"function"==typeof Node?e instanceof Node:e&&"object"==typeof e&&e.nodeName&&e.nodeType>=1&&e.nodeType<=12}return function n(t){if(1===t.length)return e(t[0])?t[0]:document.createTextNode(t[0]+"");for(var o=document.createDocumentFragment(),r=0;r>0}function f(t){return t>>>0}function u(e){if(!("TYPED_ARRAY_POLYFILL_NO_ARRAY_ACCESSORS"in t)){if(e.length>N)throw RangeError("Array too large for polyfill");var r;for(r=0;rr}function h(t,e){var r=32-e;return t<>>r}function y(t){return[255&t]}function s(t){return a(t[0],8)}function l(t){return[255&t]}function p(t){return h(t[0],8)}function c(t){return t=x(Number(t)),[t<0?0:t>255?255:255&t]}function b(t){return[255&t,t>>8&255]}function g(t){return a(t[1]>8&255]}function v(t){return h(t[1]>8&255,t>>16&255,t>>24&255]}function O(t){return a(t[3]<<24|t[2]<<16|t[1]>8&255,t>>16&255,t>>24&255]}function j(t){return h(t[3]<<24|t[2]<<16|t[1]<<8|t[0],32)}function P(t,e,r){function n(t){var e=m(t),r=t-e;return r.5?e+1:e%2?e+1:e}var o,i,f,u=(1<=2&&(i+=1,a/=2);var h=F(2,r);f=n(a*h)-h,i+=u,f/h>=1&&(i+=1,f=0),i>2*u&&(i=(1<=1;return s.reverse(),f=s.join(""),u=(1<t.byteLength)throw RangeError("byteOffset out of range");if(e%this.BYTES_PER_ELEMENT)throw RangeError("buffer length minus the byteOffset is not a multiple of the element size.");if(r===B){var n=t.byteLength-e;if(n%this.BYTES_PER_ELEMENT)throw RangeError("length of buffer minus byteOffset not a multiple of the element size");r=n/this.BYTES_PER_ELEMENT}else r=f(r),n=r*this.BYTES_PER_ELEMENT;if(e+n>t.byteLength)throw RangeError("byteOffset and length reference an area beyond the end of the buffer");Object.defineProperty(this,"buffer",{value:t}),Object.defineProperty(this,"byteLength",{value:n}),Object.defineProperty(this,"byteOffset",{value:e}),Object.defineProperty(this,"length",{value:r})}.apply(this,arguments);throw TypeError()}function P(t,e,r){var n=function(){Object.defineProperty(this,"constructor",{value:n}),h.apply(this,arguments),u(this)};"__proto__"in n?n.__proto__=h:(n.from=h.from,n.of=h.of),n.BYTES_PER_ELEMENT=t;var o=function(){};return o.prototype=T,n.prototype=new o,Object.defineProperty(n.prototype,"BYTES_PER_ELEMENT",{value:t}),Object.defineProperty(n.prototype,"_pack",{value:e}),Object.defineProperty(n.prototype,"_unpack",{value:r}),n}t.ArrayBuffer=t.ArrayBuffer||a,Object.defineProperty(h,"from",{value:function(t){return new this(t)}}),Object.defineProperty(h,"of",{value:function(){return new this(arguments)}});var T={};h.prototype=T,Object.defineProperty(h.prototype,"_getter",{value:function(t){if(arguments.length<1)throw SyntaxError("Not enough arguments");if((t=f(t))>=this.length)return B;var e,r,n=[];for(e=0,r=this.byteOffset+t*this.BYTES_PER_ELEMENT;e=this.length)){var r,n,o=this._pack(e);for(r=0,n=this.byteOffset+t*this.BYTES_PER_ELEMENT;r1?arguments[1]:B,a=0;a0||-1)*m(M(n)))),n>=r)return-1;for(var o=n>=0?n:U(r-M(n),0);o0||-1)*m(M(n))));for(var o=n>=0?Y(n,r-1):r-M(n);o>=0;o–)if(e._getter(o)===t)return o;return-1}}),Object.defineProperty(h.prototype,"map",{value:function(t){if(this===B||null===this)throw TypeError();var e=Object(this),r=f(e.length);if(!n(t))throw TypeError();var o=[];o.length=r;for(var i=arguments[1],u=0;u=2?arguments[1]:e._getter(i++);i=2?arguments[1]:e._getter(i–);i>=0;)o=t.call(B,o,e._getter(i),i,e),i–;return o}}),Object.defineProperty(h.prototype,"reverse",{value:function(){if(this===B||null===this)throw TypeError();for(var t=Object(this),e=f(t.length),r=m(e/2),n=0,o=e-1;nthis.length)throw RangeError("Offset plus length of array is out of range");if(y=this.byteOffset+o*this.BYTES_PER_ELEMENT,s=r.length*this.BYTES_PER_ELEMENT,r.buffer===this.buffer){for(l=[],u=0,a=r.byteOffset;ut.byteLength)throw RangeError("byteOffset out of range");if(n=n===B?t.byteLength-e:f(n),e+n>t.byteLength)throw RangeError("byteOffset and length reference an area beyond the end of the buffer");Object.defineProperty(this,"buffer",{value:t}),Object.defineProperty(this,"byteLength",{value:n}),Object.defineProperty(this,"byteOffset",{value:e})}function i(t){return function r(n,o){if((n=f(n))+t.BYTES_PER_ELEMENT>this.byteLength)throw RangeError("Array index out of range");n+=this.byteOffset;for(var i=new Uint8Array(this.buffer,n,t.BYTES_PER_ELEMENT),u=[],h=0;hthis.byteLength)throw RangeError("Array index out of range");var u,h,y=new t([o]),s=new Uint8Array(y.buffer),l=[];for(u=0;u=0&&h>=0&&{top:n,bottom:o,left:i,right:r,width:s,height:h}}function u(t){var e;try{e=t.getBoundingClientRect()}catch(n){}return e?(e.width&&e.height||(e={top:e.top,right:e.right,bottom:e.bottom,left:e.left,width:e.right-e.left,height:e.bottom-e.top}),e):a()}function a(){return{top:0,bottom:0,left:0,right:0,width:0,height:0}}function l(t,e){for(var n=e;n;){if(n==t)return!0;n=p(n)}return!1}function p(t){var e=t.parentNode;return e&&11==e.nodeType&&e.host?e.host:e&&e.assignedSlot?e.assignedSlot.parentNode:e}var f=[];o.prototype.THROTTLE_TIMEOUT=100,o.prototype.POLL_INTERVAL=null,o.prototype.USE_MUTATION_OBSERVER=!0,o.prototype.observe=function(t){if(!this._observationTargets.some(function(e){return e.element==t})){if(!t||1!=t.nodeType)throw new Error("target must be an Element");this._registerInstance(),this._observationTargets.push({element:t,entry:null}),this._monitorIntersections(),this._checkForIntersections()}},o.prototype.unobserve=function(t){this._observationTargets=this._observationTargets.filter(function(e){return e.element!=t}),this._observationTargets.length||(this._unmonitorIntersections(),this._unregisterInstance())},o.prototype.disconnect=function(){this._observationTargets=[],this._unmonitorIntersections(),this._unregisterInstance()},o.prototype.takeRecords=function(){var t=this._queuedEntries.slice();return this._queuedEntries=[],t},o.prototype._initThresholds=function(t){var e=t||[0];return Array.isArray(e)||(e=[e]),e.sort().filter(function(t,e,n){if("number"!=typeof t||isNaN(t)||t<0||t>1)throw new Error("threshold must be a number between 0 and 1 inclusively");return t!==n[e-1]})},o.prototype._parseRootMargin=function(t){var e=t||"0px",n=e.split(/s+/).map(function(t){var e=/^(-?d*.?d+)(px|%)$/.exec(t);if(!e)throw new Error("rootMargin must be specified in pixels or percent");return{value:parseFloat(e[1]),unit:e[2]}});return n[1]=n[1]||n[0],n[2]=n[2]||n[0],n[3]=n[3]||n[1],n},o.prototype._monitorIntersections=function(){this._monitoringIntersections||(this._monitoringIntersections=!0,this.POLL_INTERVAL?this._monitoringInterval=setInterval(this._checkForIntersections,this.POLL_INTERVAL):(s(t,"resize",this._checkForIntersections,!0),s(e,"scroll",this._checkForIntersections,!0),this.USE_MUTATION_OBSERVER&&"MutationObserver"in t&&(this._domObserver=new MutationObserver(this._checkForIntersections),this._domObserver.observe(e,{attributes:!0,childList:!0,characterData:!0,subtree:!0}))))},o.prototype._unmonitorIntersections=function(){this._monitoringIntersections&&(this._monitoringIntersections=!1,clearInterval(this._monitoringInterval),this._monitoringInterval=null,h(t,"resize",this._checkForIntersections,!0),h(e,"scroll",this._checkForIntersections,!0),this._domObserver&&(this._domObserver.disconnect(),this._domObserver=null))},o.prototype._checkForIntersections=function(){var t=this._rootIsInDom(),e=t?this._getRootRect():a();this._observationTargets.forEach(function(o){var r=o.element,s=u(r),h=this._rootContainsTarget(r),c=o.entry,a=t&&h&&this._computeTargetAndRootIntersection(r,e),l=o.entry=new n({time:i(),target:r,boundingClientRect:s,rootBounds:e,intersectionRect:a});c?t&&h?this._hasCrossedThreshold(c,l)&&this._queuedEntries.push(l):c&&c.isIntersecting&&this._queuedEntries.push(l):this._queuedEntries.push(l)},this),this._queuedEntries.length&&this._callback(this.takeRecords(),this)},o.prototype._computeTargetAndRootIntersection=function(n,o){if("none"!=t.getComputedStyle(n).display){for(var i=u(n),r=i,s=p(n),h=!1;!h;){var a=null,l=1==s.nodeType?t.getComputedStyle(s):{};if("none"==l.display)return;if(s==this.root||s==e?(h=!0,a=o):s!=e.body&&s!=e.documentElement&&"visible"!=l.overflow&&(a=u(s)),a&&!(r=c(a,r)))break;s=p(s)}return r}},o.prototype._getRootRect=function(){var t;if(this.root)t=u(this.root);else{var n=e.documentElement,o=e.body;t={top:0,left:0,right:n.clientWidth||o.clientWidth,width:n.clientWidth||o.clientWidth,bottom:n.clientHeight||o.clientHeight,height:n.clientHeight||o.clientHeight}}return this._expandRectByRootMargin(t)},o.prototype._expandRectByRootMargin=function(t){var e=this._rootMarginValues.map(function(e,n){return"px"==e.unit?e.value:e.value*(n%2?t.width:t.height)/100}),n={top:t.top-e[0],right:t.right+e[1],bottom:t.bottom+e[2],left:t.left-e[3]};return n.width=n.right-n.left,n.height=n.bottom-n.top,n},o.prototype._hasCrossedThreshold=function(t,e){var n=t&&t.isIntersecting?t.intersectionRatio||0:-1,o=e.isIntersecting?e.intersectionRatio||0:-1;if(n!==o)for(var i=0;i709){var i=Math.exp(.5*t);return i/2*i}return((i=Math.exp(t))+1/i)/2});}if (!("expm1″in Math )) {CreateMethodProperty(Math,"expm1",function n(i){return isNaN(i)?NaN:0===i&&1/i===Infinity?0:0===i&&1/i==-Infinity?-0:i===Infinity?Infinity:i===-Infinity?-1:i>-1e-6&&i<1e-6?i+i*i/2:Math.exp(i)-1});}if (!("fround"in Math )) {CreateMethodProperty(Math,"fround",function(n){return isNaN(n)?NaN:1/n==+Infinity||1/n==-Infinity||n===+Infinity||n===-Infinity?n:new Float32Array([n])[0]});}if (!("hypot"in Math )) {CreateMethodProperty(Math,"hypot",function t(n,r){if(0===arguments.length)return 0;for(var i=0,e=0,a=0;ae&&(i*=Math.pow(e/f,2),e=f),0===f&&0===e||(i+=Math.pow(f/e,2))}return e*Math.sqrt(i)});}if (!("imul"in Math )) {CreateMethodProperty(Math,"imul",function t(r,e){var n=ToUint32(r),o=ToUint32(e),i=n>>>16&65535,a=65535&n,u=o>>>16&65535,h=65535&o;return a*h+(i*h+a*u>>0)|0});}if (!("log10″in Math )) {CreateMethodProperty(Math,"log10",function t(e){return Math.log(e)/Math.LN10});}if (!("log1p"in Math )) {CreateMethodProperty(Math,"log1p",function r(t){if(-1<(t=Number(t))&&t<1){for(var o=t,e=2;e0?1:void 0});}if (!("sinh"in Math )) {CreateMethodProperty(Math,"sinh",function r(t){var a=t<0?-1:1,e=Math.abs(t);if(e<22){if(e0&&!e.call(n,0))for(var y=0;y0)for(var g=0;g0)&&!(o=i.next()).done;)a.push(o.value)}catch(c){r={error:c}}finally{try{o&&!o.done&&(n=i["return"])&&n.call(i)}finally{if(r)throw r.error}}return a}function n(e,t,n,o,r,i,a,c){return it||i>e&&a=n?i-e-o:a>t&&c56319||n+1===i)return c;var a=String.prototype.charCodeAt.call(o,n+1);return a<56320||a>57343?c:UTF16Decode(c,a)});}if (!("endsWith"in String.prototype )) {CreateMethodProperty(String.prototype,"endsWith",function e(t){"use strict";var r=arguments.length>1?arguments[1]:undefined,n=RequireObjectCoercible(this),i=ToString(n);if(IsRegExp(t))throw new TypeError("First argument to String.prototype.endsWith must not be a regular expression");var o=ToString(t),s=i.length,g=r===undefined?s:ToInteger(r),h=Math.min(Math.max(g,0),s),u=o.length,a=h-u;return!(a<0)&&i.substr(a,u)===o});}if (!("includes"in String.prototype )) {CreateMethodProperty(String.prototype,"includes",function e(t){"use strict";var r=arguments.length>1?arguments[1]:undefined,n=RequireObjectCoercible(this),i=ToString(n);if(IsRegExp(t))throw new TypeError("First argument to String.prototype.includes must not be a regular expression");var o=ToString(t),g=ToInteger(r),a=i.length,p=Math.min(Math.max(g,0),a);return-1!==String.prototype.indexOf.call(i,o,p)});}if (!("padEnd"in String.prototype )) {CreateMethodProperty(String.prototype,"padEnd",function e(r){"use strict";var t=arguments.length>1?arguments[1]:undefined,n=RequireObjectCoercible(this),i=ToString(n),o=ToLength(r),u=i.length;if(o<=u)return i;if(t===undefined)var d=" ";else d=ToString(t);if(""===d)return i;for(var f=o-u,g="",s=0;s1?arguments[1]:undefined,n=RequireObjectCoercible(this),i=ToString(n),o=ToLength(r),u=i.length;if(o<=u)return i;if(t===undefined)var f=" ";else f=ToString(t);if(""===f)return i;for(var a=o-u,d="",g=0;g1?arguments[1]:undefined,n=RequireObjectCoercible(this),i=ToString(n);if(IsRegExp(e))throw new TypeError("First argument to String.prototype.startsWith must not be a regular expression");var o=ToString(e),s=ToInteger(r),a=i.length,g=Math.min(Math.max(s,0),a);return!(o.length+g>a)&&0===i.substr(g).indexOf(e)});}if (!("trim"in String.prototype&&function(){var r="​…᠎" return!"tnx0Bfr                 u2028u2029ufeff".trim()&&r.trim()===r}() )) {CreateMethodProperty(String.prototype,"trim",function t(){"use strict";var t=this;return TrimString(t,"start+end")});}if (!("parseFloat"in Number&&1/parseFloat("tnx0Bfr                 u2028u2029ufeff-0″)==-Infinity )) {!function(r,t){var a=function o(t){var a=String(t).trim(),e=r(a);return 0===e&&"-"==a.charAt(0)?-0:e};try{CreateMethodProperty(t,"parseFloat",a)}catch(e){t.parseFloat=a}CreateMethodProperty(Number,"parseFloat",t.parseFloat)}(parseFloat,this);}if (!("parseInt"in Number&&8===Number.parseInt("08″) )) {!function(t,r){var e=function a(r,e){var n=String(r).trim();return t(n,e>>>0||(/^[-+]?0[xX]/.test(n)?16:10))};try{CreateMethodProperty(r,"parseInt",e)}catch(n){r.parseInt=e}CreateMethodProperty(Number,"parseInt",r.parseInt)}(parseInt,this);}if (!("Symbol"in self&&0===self.Symbol.length )) {!function(t,r,n){"use strict";var e,u=0,o=""+Math.random(),l="__symbol:",c=l.length,a="__symbol@@"+o,i="defineProperty",f="defineProperties",s="getOwnPropertyNames",v="getOwnPropertyDescriptor",b="propertyIsEnumerable",h=t.prototype,y=h.hasOwnProperty,m=h[b],p=h.toString,g=Array.prototype.concat,w=t.getOwnPropertyNames?t.getOwnPropertyNames(self):[],S=t[s],d=function L(t){if("[object Window]"===p.call(t))try{return S(t)}catch(r){return g.call([],w)}return S(t)},P=t[v],j=t.create,O=t.keys,E=t.freeze||t,N=t[i],_=t[f],k=P(t,s),T=function(t,r,n){if(!y.call(t,a))try{N(t,a,{enumerable:!1,configurable:!1,writable:!1,value:{}})}catch(e){t[a]={}}t[a]["@@"+r]=n},z=function(t,r){var n=j(t);return d(r).forEach(function(t){M.call(r,t)&&G(n,t,r[t])}),n},A=function(t){var r=j(t);return r.enumerable=!1,r},D=function Q(){},F=function(t){return t!=a&&!y.call(x,t)},I=function(t){return t!=a&&y.call(x,t)},M=function R(t){var r=""+t;return I(r)?y.call(this,r)&&this[a]["@@"+r]:m.call(this,t)},W=function(r){var n={enumerable:!1,configurable:!0,get:D,set:function(t){e(this,r,{enumerable:!1,configurable:!0,writable:!0,value:t}),T(this,r,!0)}};try{N(h,r,n)}catch(u){h[r]=n.value}return E(x[r]=N(t(r),"constructor",B))},q=function U(){var t=arguments[0];if(this instanceof U)throw new TypeError("Symbol is not a constructor");return W(l.concat(t||"",o,++u))},x=j(null),B={value:q},C=function(t){return x[t]},G=function V(t,r,n){var u=""+r;return I(u)?(e(t,u,n.enumerable?A(n):n),T(t,u,!!n.enumerable)):N(t,r,n),t},H=function(t){return function(r){return y.call(t,a)&&y.call(t[a],"@@"+r)}},J=function X(t){return d(t).filter(t===h?H(t):I).map(C)};k.value=G,N(t,i,k),k.value=J,N(t,"getOwnPropertySymbols",k),k.value=function Y(t){return d(t).filter(F)},N(t,s,k),k.value=function Z(t,r){var n=J(r);return n.length?O(r).concat(n).forEach(function(n){M.call(r,n)&&G(t,n,r[n])}):_(t,r),t},N(t,f,k),k.value=M,N(h,b,k),k.value=q,N(n,"Symbol",k),k.value=function(t){var r=l.concat(l,t,o);return r in h?x[r]:W(r)},N(q,"for",k),k.value=function(t){if(F(t))throw new TypeError(t+" is not a symbol");return y.call(x,t)?t.slice(2*c,-o.length):void 0},N(q,"keyFor",k),k.value=function $(t,r){var n=P(t,r);return n&&I(r)&&(n.enumerable=M.call(t,r)),n},N(t,v,k),k.value=function(t,r){return 1===arguments.length||void 0===r?j(t):z(t,r)},N(t,"create",k);var K=null===function(){return this}.call(null);k.value=K?function(){var t=p.call(this);return"[object String]"===t&&I(this)?"[object Symbol]":t}:function(){if(this===window)return"[object Null]";var t=p.call(this);return"[object String]"===t&&I(this)?"[object Symbol]":t},N(h,"toString",k),e=function(t,r,n){var e=P(h,r);delete h[r],N(t,r,n),t!==h&&N(h,r,e)}}(Object,0,this);}if (!("ownKeys"in self.Reflect )) {CreateMethodProperty(Reflect,"ownKeys",function e(t){if("object"!==Type(t))throw new TypeError(Object.prototype.toString.call(t)+" is not an Object");return Object.getOwnPropertyNames(t).concat(Object.getOwnPropertySymbols(t))});}if (!("getOwnPropertyDescriptor"in Object&&"function"==typeof Object.getOwnPropertyDescriptor&&function(){try{var t={} return t.test=0,0===Object.getOwnPropertyDescriptors(t).test.value}catch(e){return!1}}() )) {CreateMethodProperty(Object,"getOwnPropertyDescriptors",function e(r){for(var t=ToObject(r),o=Reflect.ownKeys(t),n={},c=o.length,a=0;a1?arguments[1]:GetMethod(t,Symbol.iterator),r=Call(e,t);if("object"!==Type(r))throw new TypeError("bad iterator");var o=GetV(r,"next"),a=Object.create(null);return a["[[Iterator]]"]=r,a["[[NextMethod]]"]=o,a["[[Done]]"]=!1,a}if (!("Symbol"in self&&"match"in self.Symbol )) {Object.defineProperty(Symbol,"match",{value:Symbol("match")});}if (!("Symbol"in self&&"replace"in self.Symbol )) {Object.defineProperty(Symbol,"replace",{value:Symbol("replace")});}if (!("Symbol"in self&&"search"in self.Symbol )) {Object.defineProperty(Symbol,"search",{value:Symbol("search")});}if (!("Symbol"in self&&"species"in self.Symbol )) {Object.defineProperty(Symbol,"species",{value:Symbol("species")});}if (!("Map"in self&&function(t){try{var n=new t.Map([[1,1],[2,2]]) return 0===t.Map.length&&2===n.size&&"Symbol"in t&&"iterator"in t.Symbol&&"function"==typeof n[t.Symbol.iterator]}catch(e){return!1}}(self) )) {!function(e){function t(e,t){if("object"!==Type(e))throw new TypeError("createMapIterator called on incompatible receiver "+Object.prototype.toString.call(e));if(!0!==e._es6Map)throw new TypeError("createMapIterator called on incompatible receiver "+Object.prototype.toString.call(e));var r=Object.create(u);return Object.defineProperty(r,"[[Map]]",{configurable:!0,enumerable:!1,writable:!0,value:e}),Object.defineProperty(r,"[[MapNextIndex]]",{configurable:!0,enumerable:!1,writable:!0,value:0}),Object.defineProperty(r,"[[MapIterationKind]]",{configurable:!0,enumerable:!1,writable:!0,value:t}),r}var r=function(){try{var e={};return Object.defineProperty(e,"t",{configurable:!0,enumerable:!1,get:function(){return!0},set:undefined}),!!e.t}catch(t){return!1}}(),o=0,a=Symbol("meta_"+(1e8*Math.random()+"").replace(".","")),n=function(e){if("object"==typeof e?null!==e:"function"==typeof e){if(!Object.isExtensible(e))return!1;if(!e[a]){var t=typeof e+"-"+ ++o;Object.defineProperty(e,a,{configurable:!1,enumerable:!1,writable:!1,value:t})}return e[a]}return""+e},i=function(e,t){var r=n(t);if(!1===r)return p(e,t);var o=e._table[r];return o!==undefined&&o},p=function(e,t){for(var r=0;r0?arguments[0]:undefined;if(null===t||t===undefined)return e;var o=e.set;if(!IsCallable(o))throw new TypeError("Map.prototype.set is not a function");try{for(var a=GetIterator(t);;){var n=IteratorStep(a);if(!1===n)return e;var i=IteratorValue(n);if("object"!==Type(i))try{throw new TypeError("Iterator value "+i+" is not an entry object")}catch(u){return IteratorClose(a,u)}try{var p=i[0],l=i[1];o.call(e,p,l)}catch(s){return IteratorClose(a,s)}}}catch(s){if(Array.isArray(t)||"[object Arguments]"===Object.prototype.toString.call(t)||t.callee){var c,y=t.length;for(c=0;c1?arguments[1]:undefined;if(a===undefined)var n=!1;else{if(!1===IsCallable(a))throw new TypeError(Object.prototype.toString.call(a)+" is not a function.");var i=arguments.length>2?arguments[2]:undefined;if(i!==undefined)var l=i;else l=undefined;n=!0}var u=GetMethod(t,Symbol.iterator);if(u!==undefined){if(IsConstructor(o))var f=Construct(o);else f=ArrayCreate(0);for(var c=GetIterator(t,u),s=0;;){if(s>=Math.pow(2,53)-1){var h=new TypeError("Iteration count can not be greater than or equal 9007199254740991.");return IteratorClose(c,h)}var y=ToString(s),C=IteratorStep(c);if(!1===C)return f.length=s,f;var g=IteratorValue(C);if(n)try{var p=Call(a,l,[g,s])}catch(b){return IteratorClose(c,b)}else p=g;try{CreateDataPropertyOrThrow(f,y,p)}catch(b){return IteratorClose(c,b)}s+=1}}if(r(t))var v=e.call(t,/[uD800-uDBFF][uDC00-uDFFF]?|[^uD800-uDFFF]|./g)||[];else v=ToObject(t);var d=ToLength(Get(v,"length"));for(f=IsConstructor(o)?Construct(o,[d]):ArrayCreate(d),s=0;s=e&&(this.__redo__[_]=++t)},this),this.__redo__.push(e)}},configurable:!0,enumerable:!1,writable:!0},_onDelete:{value:function(e){var t;e>=this.__nextIndex__||(–this.__nextIndex__,this.__redo__&&(t=this.__redo__.indexOf(e),-1!==t&&this.__redo__.splice(t,1),this.__redo__.forEach(function(t,_){t>e&&(this.__redo__[_]=–t)},this)))},configurable:!0,enumerable:!1,writable:!0},_onClear:{value:function(){this.__redo__&&e.call(this.__redo__),this.__nextIndex__=0},configurable:!0,enumerable:!1,writable:!0}})),Object.defineProperty(_.prototype,Symbol.iterator,{value:function(){return this},configurable:!0,enumerable:!1,writable:!0}),Object.defineProperty(_.prototype,Symbol.toStringTag,{value:"Iterator",configurable:!1,enumerable:!1,writable:!0}),_}();var ArrayIterator=function(){var e=function(t,r){if(!(this instanceof e))return new e(t,r);Iterator.call(this,t),r=r?String.prototype.includes.call(r,"key+value")?"key+value":String.prototype.includes.call(r,"key")?"key":"value":"value",Object.defineProperty(this,"__kind__",{value:r,configurable:!1,enumerable:!1,writable:!1})};return Object.setPrototypeOf&&Object.setPrototypeOf(e,Iterator.prototype),e.prototype=Object.create(Iterator.prototype,{constructor:{value:e,configurable:!0,enumerable:!1,writable:!0},_resolve:{value:function(e){return"value"===this.__kind__?this.__list__[e]:"key+value"===this.__kind__?[e,this.__list__[e]]:e},configurable:!0,enumerable:!1,writable:!0},toString:{value:function(){return"[object Array Iterator]"},configurable:!0,enumerable:!1,writable:!0}}),e}();if (!("Symbol"in self&&"iterator"in self.Symbol&&!!Array.prototype.entries )) {CreateMethodProperty(Array.prototype,"entries",function r(){var r=ToObject(this);return new ArrayIterator(r,"key+value")});}if (!("Symbol"in self&&"iterator"in self.Symbol&&!!Array.prototype.keys )) {CreateMethodProperty(Array.prototype,"keys",function r(){var r=ToObject(this);return new ArrayIterator(r,"key")});}if (!("values"in Array.prototype )) {"Symbol"in self&&"iterator"in Symbol&&"function"==typeof Array.prototype[Symbol.iterator]?CreateMethodProperty(Array.prototype,"values",Array.prototype[Symbol.iterator]):CreateMethodProperty(Array.prototype,"values",function r(){var r=ToObject(this);return new ArrayIterator(r,"value")});}if (!("Symbol"in self&&"iterator"in self.Symbol&&!!Array.prototype[self.Symbol.iterator] )) {CreateMethodProperty(Array.prototype,Symbol.iterator,Array.prototype.values);}var StringIterator=function(){var t=function(e){if(!(this instanceof t))return new t(e);e=String(e),Iterator.call(this,e),Object.defineProperty(this,"__length__",{value:e.length,configurable:!1,enumerable:!1,writable:!1})};return Object.setPrototypeOf&&Object.setPrototypeOf(t,Iterator),t.prototype=Object.create(Iterator.prototype,{constructor:{value:t,configurable:!0,enumerable:!1,writable:!0},_next:{value:function(){if(this.__list__)return this.__nextIndex__=55296&&e<=56319?r+this.__list__[this.__nextIndex__++]:r)},configurable:!0,enumerable:!1,writable:!0},toString:{value:function(){return"[object String Iterator]"},configurable:!0,enumerable:!1,writable:!0}}),t}();if (!("Symbol"in self&&"iterator"in self.Symbol&&!!String.prototype[self.Symbol.iterator] )) {CreateMethodProperty(String.prototype,Symbol.iterator,function(){var r=RequireObjectCoercible(this),t=ToString(r);return new StringIterator(t)});}if (!("Promise"in self )) {!function(){"use strict";function n(){return tn[q][B]||D}function t(n){return n&&"object"==typeof n}function e(n){return"function"==typeof n}function r(n,t){return n instanceof t}function o(n){return r(n,A)}function i(n,t,e){if(!t(n))throw a(e)}function u(){try{return b.apply(R,arguments)}catch(n){return Y.e=n,Y}}function c(n,t){return b=n,R=t,u}function f(n,t){function e(){for(var e=0;en&&(r.length=n)}var r=L(n),o=0;return function(n,t){r[o++]=n,r[o++]=t,2===o&&tn.nextTick(e)}}function s(n,t){var o,i,u,f,s=0;if(!n)throw a(N);var l=n[tn[q][z]];if(e(l))i=l.call(n);else{if(!e(n.next)){if(r(n,L)){for(o=n.length;s=e.length)return{done:!0,value:undefined};var r=e[n++];return{done:!1,value:"key"===t?r.name:"value"===t?r.value:[r.name,r.value]}}}function l(t,n){function r(){var e=l.href.replace(/#$|?$|?(?=#)/g,"");l.href!==e&&(l.href=e)}function u(){m._setList(l.search?a(l.search.substring(1)):[]),m._update_steps()}if(!(this instanceof e.URL))throw new TypeError("Failed to construct 'URL': Please use the 'new' operator.");n&&(t=function(){if(c)return new s(t,n).href;var e;try{var r;if("[object OperaMini]"===Object.prototype.toString.call(window.operamini)?(e=document.createElement("iframe"),e.style.display="none",document.documentElement.appendChild(e),r=e.contentWindow.document):document.implementation&&document.implementation.createHTMLDocument?r=document.implementation.createHTMLDocument(""):document.implementation&&document.implementation.createDocument?(r=document.implementation.createDocument("http://www.w3.org/1999/xhtml","html",null),r.documentElement.appendChild(r.createElement("head")),r.documentElement.appendChild(r.createElement("body"))):window.ActiveXObject&&(r=new window.ActiveXObject("htmlfile"),r.write("]]>
"),r.close()),!r)throw Error("base not supported");var a=r.createElement("base");a.href=n,r.getElementsByTagName("head")[0].appendChild(a);var i=r.createElement("a");return i.href=t,i.href}finally{e&&e.parentNode.removeChild(e)}}());var l=i(t||""),f=function(){if(!("defineProperties"in Object))return!1;try{var e={};return Object.defineProperties(e,{prop:{get:function(){return!0}}}),e.prop}catch(t){return!1}}(),h=f?this:document.createElement("a"),m=new o(l.search?l.search.substring(1):null);return m._url_object=h,Object.defineProperties(h,{href:{get:function(){return l.href},set:function(e){l.href=e,r(),u()},enumerable:!0,configurable:!0},origin:{get:function(){return"origin"in l?l.origin:this.protocol+"//"+this.host},enumerable:!0,configurable:!0},protocol:{get:function(){return l.protocol},set:function(e){l.protocol=e},enumerable:!0,configurable:!0},username:{get:function(){return l.username},set:function(e){l.username=e},enumerable:!0,configurable:!0},password:{get:function(){return l.password},set:function(e){l.password=e},enumerable:!0,configurable:!0},host:{get:function(){var e={"http:":/:80$/,"https:":/:443$/,"ftp:":/:21$/}[l.protocol];return e?l.host.replace(e,""):l.host},set:function(e){l.host=e},enumerable:!0,configurable:!0},hostname:{get:function(){return l.hostname},set:function(e){l.hostname=e},enumerable:!0,configurable:!0},port:{get:function(){return l.port},set:function(e){l.port=e},enumerable:!0,configurable:!0},pathname:{get:function(){return"/"!==l.pathname.charAt(0)?"/"+l.pathname:l.pathname},set:function(e){l.pathname=e},enumerable:!0,configurable:!0},search:{get:function(){return l.search},set:function(e){l.search!==e&&(l.search=e,r(),u())},enumerable:!0,configurable:!0},searchParams:{get:function(){return m},enumerable:!0,configurable:!0},hash:{get:function(){return l.hash},set:function(e){l.hash=e,r()},enumerable:!0,configurable:!0},toString:{value:function(){return l.toString()},enumerable:!1,configurable:!0},valueOf:{value:function(){return l.valueOf()},enumerable:!1,configurable:!0}}),h}var c,s=e.URL;try{if(s){if("searchParams"in(c=new e.URL("http://example.com"))){var f=new l("http://example.com");if(f.search="a=1&b=2″,"http://example.com/?a=1&b=2″===f.href&&(f.search="","http://example.com/"===f.href))return}"href"in c||(c=undefined),c=undefined}}catch(m){}if(Object.defineProperties(o.prototype,{append:{value:function(e,t){this._list.push({name:e,value:t}),this._update_steps()},writable:!0,enumerable:!0,configurable:!0},"delete":{value:function(e){for(var t=0;t1?arguments[1]:undefined;this._list.forEach(function(n){e.call(t,n.value,n.name)})},writable:!0,enumerable:!0,configurable:!0},toString:{value:function(){return r(this._list)},writable:!0,enumerable:!1,configurable:!0},sort:{value:function p(){for(var e=this.entries(),t=e.next(),n=[],r={};!t.done;){var a=t.value,i=a[0];n.push(i),Object.prototype.hasOwnProperty.call(r,i)||(r[i]=[]),r[i].push(a[1]),t=e.next()}n.sort();for(var o=0;o0?arguments[0]:undefined;if(null===t||t===undefined)return e;var r=Get(e,"set");if(!IsCallable(r))throw new TypeError("WeakMap.prototype.set is not a function");try{for(var o=GetIterator(t);;){var p=IteratorStep(o);if(!1===p)return e;var n=IteratorValue(p);if("object"!==Type(n))try{throw new TypeError("Iterator value "+n+" is not an entry object")}catch(s){return IteratorClose(o,s)}try{var i=Get(n,"0″),l=Get(n,"1″);Call(r,e,[i,l])}catch(u){return IteratorClose(o,u)}}}catch(u){if(Array.isArray(t)||"[object Arguments]"===Object.prototype.toString.call(t)||t.callee){var y,c=t.length;for(y=0;y0?arguments[0]:undefined;if(null===t||t===undefined)return e;var r=Get(e,"add");if(!IsCallable(r))throw new TypeError("WeakSet.prototype.add is not a function");try{for(var o=GetIterator(t);;){var n=IteratorStep(o);if(!1===n)return e;var l=IteratorValue(n);try{Call(r,e,[l])}catch(c){return IteratorClose(o,c)}}}catch(c){if(IsArray(t)||"[object Arguments]"===Object.prototype.toString.call(t)||t.callee){var p,i=t.length;for(p=0;p
Featured travel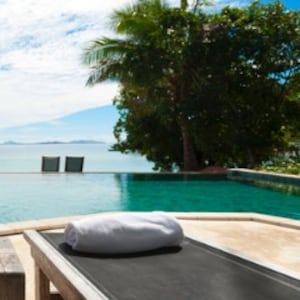 Care to join us?
Travelocity members can save an extra 10% or more off select hotels with member discounts.
Travel advice and inspiration from the experts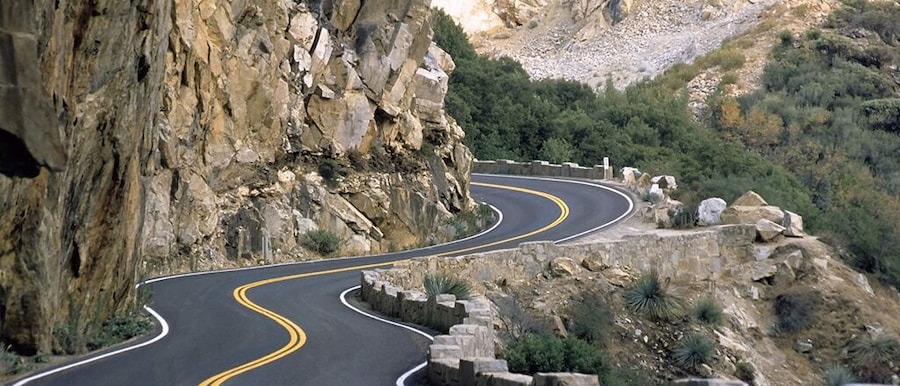 A road trip for every season
In a country as vast and geographically diverse as the USA, it's ALWAYS road trip season somewhere. 
A road trip for every season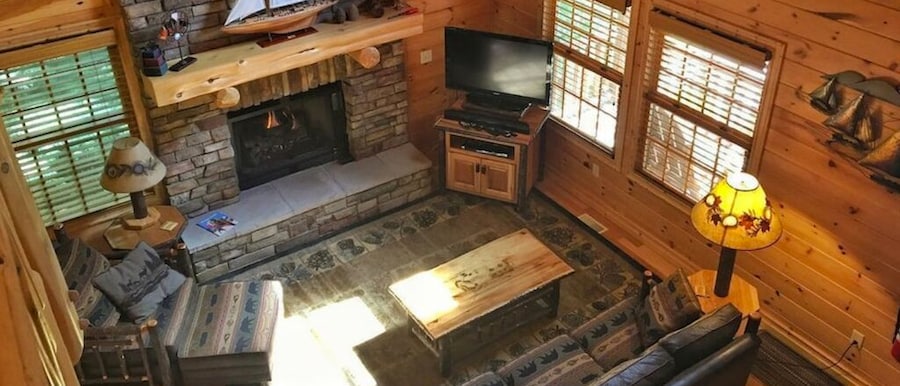 The best glamping in all 50 states
There's nothing like immersing yourself in nature on a woodsy getaway where days are wiled away outside. 
The best glamping in all 50 states
In the spotlight
https://forever.travel-assets.com/flex/flexmanager/images/2020/09/28/tvlydesktop2.jpg
Roam near home
Here is where to stay (nearby) when wanderlust proves too difficult to resist.
Wander Wisely with the Travelocity app
Get helpful alerts about flight status and gate numbers
Access all your travel details, even when offline
Easily contact your hotel by messaging them right in the app
Text yourself a download link
Country codeAfghanistan +93Albania +355Algeria +213American Samoa +1Andorra +376Angola +244Anguilla +1Antarctica +672Antigua and Barbuda +1Argentina +54Armenia +374Aruba +297Australia +61Austria +43Azerbaijan +994Bahamas +1Bahrain +973Bangladesh +880Barbados +1Belarus +375Belgium +32Belize +501Benin +229Bermuda +1Bhutan +975Bolivia +591Bosnia and Herzegovina +387Botswana +267Brazil +55British Virgin Islands +1Brunei +673Bulgaria +359Burkina Faso +226Burundi +257Cambodia +855Cameroon +237Canada +1Cape Verde +238Cayman Islands +1Central African Republic +236Chad +235Chile +56China +86Christmas Island +61Cocos Islands +61Colombia +57Comoros +269Cook Islands +682Costa Rica +506Cote D'ivoire +225Croatia +385Curacao +599Cyprus +357Czech Republic +420Democratic Republic of the Congo +243Denmark +45Djibouti +253Dominica +1Dominican Republic +1Ecuador +593Egypt +20El Salvador +503Equatorial Guinea +224Eritrea +291Estonia +372Ethiopia +251Falkland Islands +500Faroe Islands +298Federal Republic of Somalia +252Federated States of Micronesia +691Fiji +679Finland +358France +33French Guiana +594French Polynesia +689Gabon +241Gambia +220Georgia +995Germany +49Ghana +233Gibraltar +350Greece +30Greenland +299Grenada +1Guadeloupe +590Guam +1Guatemala +502Guinea +224Guinea-Bissau +245Guyana +592Haiti +509Honduras +504Hong Kong SAR +852Hungary +36Iceland +354India +91Indonesia +62Iran +98Iraq +964Ireland +353Israel +972Italy +39Jamaica +1Japan +81Jordan +962Kazakhstan +7Kenya +254Kiribati +686Kuwait +965Kyrgyzstan +996Laos +856Latvia +371Lebanon +961Lesotho +266Liberia +231Libya +218Liechtenstein +423Lithuania +370Luxembourg +352Macau SAR +853Republic of North Macedonia +389Madagascar +261Malawi +265Malaysia +60Maldives +960Mali +223Malta +356Marshall Islands +692Martinique +596Mauritania +222Mauritius +230Mayotte +269Mexico +52Moldova +373Monaco +377Mongolia +976Montenegro +382Montserrat +1Morocco +212Mozambique +258Myanmar +95Namibia +264Nauru +674Nepal +977Netherlands +31Netherlands Antilles +599New Caledonia +687New Zealand +64Nicaragua +505Niger +227Nigeria +234Niue +683Norfolk Island +672North Korea +850Northern Mariana Islands +1Norway +47Oman +968Pakistan +92Palau +680Palestinian Territories +972Panama +507Papua New Guinea +675Paraguay +595Peru +51Philippines +63Poland +48Portugal +351Puerto Rico +1Qatar +974Republic of the Congo +242Reunion +262Romania +40Russia +7Rwanda +250Samoa +685San Marino +378Sao Tome and Principe +239Saudi Arabia +966Senegal +221Serbia +381Seychelles +248Sierra Leone +232Singapore +65Sint Maarten +1Slovakia +421Slovenia +386Solomon Islands +677South Africa +27South Korea +82South Sudan +211Spain +34Sri Lanka +94St. Helena +290St. Kitts and Nevis +1St. Lucia +1St. Pierre and Miquelon +508St. Vincent and the Grenadines +1Sudan +249Suriname +597Swaziland +268Sweden +46Switzerland +41Syria +963Taiwan +886Tajikistan +992Tanzania +255Thailand +66Togo +228Tokelau +690Tonga +676Trinidad and Tobago +1Tunisia +216Turkey +90Turkmenistan +993Turks and Caicos +1Tuvalu +688U.S. Virgin Islands +1Uganda +256Ukraine +380United Arab Emirates +971United Kingdom +44USA +1Uruguay +598Uzbekistan +998Vanuatu +678Vatican City +39Venezuela +58Vietnam +84Wallis and Futuna +681Yemen +967Zambia +260Zimbabwe +263
By providing your number, you agree to receive a one-time automated text message with a link to get the app. Standard text message rates may apply.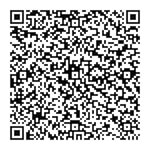 Scan the QR code
Destination ideas to plan your next trip
6289d790-d205-4f87-864c-13839c4d60c1b7c4ad3c-ed79-4131-9c6e-66d77d65091d11b79ca1-5ddb-4913-8b3d-5ebefabfb018
<![CDATA[!function(){var e,a,f,c,d={},r={};function t(e){if(r[e])return r[e].exports;var a=r[e]={id:e,loaded:!1,exports:{}};return d[e].call(a.exports,a,a.exports,t),a.loaded=!0,a.exports}t.m=d,t.x=function(){},t.amdO={},t.n=function(e){var a=e&&e.__esModule?function(){return e.default}:function(){return e};return t.d(a,{a:a}),a},a=Object.getPrototypeOf?function(e){return Object.getPrototypeOf(e)}:function(e){return e.__proto__},t.t=function(f,c){if(1&c&&(f=this(f)),8&c)return f;if("object"==typeof f&&f){if(4&c&&f.__esModule)return f;if(16&c&&"function"==typeof f.then)return f}var d=Object.create(null);t.r(d);var r={};e=e||[null,a({}),a([]),a(a)];for(var i=2&c&&f;"object"==typeof i&&!~e.indexOf(i);i=a(i))Object.getOwnPropertyNames(i).forEach((function(e){r[e]=function(){return f[e]}}));return r.default=function(){return f},t.d(d,r),d},t.d=function(e,a){for(var f in a)t.o(a,f)&&!t.o(e,f)&&Object.defineProperty(e,f,{enumerable:!0,get:a[f]})},t.f={},t.e=function(e){return Promise.all(Object.keys(t.f).reduce((function(a,f){return t.f[f](e,a),a}),[]))},t.u=function(e){return{88:"flex-AffinityRegion",101:"flex-FlexPage",138:"flex-WizardBackgroundImageOrColorRegion",233:"flexComponents~Links",243:"flex-HotwireAffiliateToast",263:"shared~Dates",289:"flex-TripsOverviewHero",291:"json-bigint",353:"flex-EditorialBanner",365:"shared~Gallery",426:"flex-Hotels",481:"flexComponents~WizardFlightPWA",497:"flex-HotelRecentReviews",524:"@shared-ui/lodging-reviews",606:"flex-PropertySummary",688:"eps_template",745:"vueling",749:"flex-WizardFlightPWA",781:"flexComponents~SimpleContainer",793:"flex-DestinationHero",827:"flex-NativeAdContainerRegion",846:"utility~hydration",856:"flex-PageHeading",861:"flex-WizardExternalLinkTabPWA",894:"uitk-typeahead",898:"shared-ui-providers",901:"flex-CallToAction",934:"flex-PropertyAmenityDescription",997:"bahia",1100:"flexComponents~DestinationNeighborhoods",1119:"flex-Coupons",1137:"flex-HotwireMarketingBanner",1139:"@shared-ui/trip-planning-travelpulse",1228:"SeoUtils",1230:"shared~Locations3PP",1265:"iberostar",1276:"flex-PropertyAboutThis",1279:"hotels",1288:"flex-WizardLXPWA",1300:"egencia",1307:"flex-SummarizedHotelsView",1321:"core",1324:"aatraveller",1338:"flexComponents~WizardCarPWA",1379:"utility~analytics",1423:"flex-FlightsSchedule",1462:"flex-TwoButtons",1497:"@shared-ui/global-navigation-member-wallet",1573:"flex-PropertyNavigationBar",1577:"flex-HotwireDeals",1688:"flex-VisitorBlogs",1694:"flex-Breadcrumbs",1855:"flex-PropertyReviewsHeadlineWrapper",1875:"flex-MesoAdConfigurationOverride",1902:"flexComponents~WizardHotelPWA",1908:"flex-BiasedWizardRegion",1923:"bernie",1947:"flex-DestinationWhereToStay",1960:"cheaptickets",1961:"@shared-ui/global-navigation-co-brand-banner",2078:"carrentals",2109:"@shared-ui/customer-notifications",2137:"flex-PropertySpaceDetails",2157:"docomo",2239:"flex-MesoMarqueeGallery",2302:"shared~TravelersField",2303:"flex-PropertyFaq",2350:"flex-TopCities",2397:"app-shared",2534:"flex-HotelsView",2665:"flex-RecentlyBookedHotels",2672:"travelocity",2678:"uitk-experimental-map",2725:"eurostar",2756:"flex-AuthContainer",2778:"chartist",2800:"flex-WizardVRPWA",2868:"flex-Flights",2949:"shared~Location",2967:"flex-NearbyFeatures",3010:"flex-PropertyWhatsAround",3020:"flex-Jumplinks",3057:"flex-PropertyBookByPhone",3076:"flex-FluidAd",3111:"@shared-ui/local-expert-activities",3120:"lastminute",3169:"flex-PriceTrendGraph",3208:"flex-SummarizedHotelsCarouselView",3216:"aanz",3227:"@shared-ui/global-navigation-footer",3251:"flex-NativeTileShowcaseItemRegion",3370:"flex-CarVendorAddress",3387:"flex-CookieConsentToggle",3423:"flex-Maps",3472:"flex-PropertyHeroImageWrapper",3495:"uitk",3505:"mgm",3675:"flex-CategoryActivities",3685:"flex-MerchCampaign",3772:"flex-TopNeighborhoods",3804:"flex-PropertyOffers",3841:"td",3888:"@shared-ui/trips-lists",3913:"default",3927:"flex-DestinationNearest",3992:"flex-ThemeSelectorRegion",3993:"swoop",3997:"@shared-ui/global-navigation-header",4021:"flexComponents~HotelRecentReviews",4129:"flex-CheckPrices",4167:"flex-NativeTileShowcase",4260:"module-map",4272:"flex-PropertyFiltersView",4279:"ferris",4281:"bns",4287:"expedia",4361:"flex-TravelAdvisor",4421:"flex-PropertyPillFilters",4484:"RedirectBanner",4531:"flexComponents~Hotels",4597:"airnz",4771:"flex-CustomerNotificationsWithDialog",4801:"expedia_group",4834:"shared~Merchandising",4848:"flex-ActivitiesByPointOfInterest",5037:"chase",5069:"flex-FlightsReview",5085:"flex-BabailleBookingCancellation",5086:"flex-FlightsStructuredTable",5220:"flex-StorefrontWizardTAAP",5290:"flex-StarRatingLinks",5330:"citibanamex",5417:"flex-MockLandingPage",5468:"flex-DestinationCrossLink",5517:"utility~Ads",5528:"flex-BabailleBookingCancellationTerms",5618:"flex-WizardGTPWA",5620:"scroll-tracker",5621:"flex-CentralizedWizard",5670:"flex-RecentlyViewedHotels",5699:"flex-StorefrontWizardBEX",5751:"flex-PropertyReviewsWrapper",5900:"flex-TravelersLovedHotels",5910:"@shared-ui/global-navigation-loyalty",5921:"@shared-ui/lodging-property-offers",5936:"flex-GlobalSiteMaps",5989:"wotif",6013:"expedia_refresh",6016:"@shared-ui/global-navigation-picker",6068:"melia",6069:"flex-AirportAddress",6099:"flex-TripCostEstimator",6160:"travelnow",6162:"flex-ViewCarousel",6172:"excellencegrp",6192:"flexComponents~Wizard3ppPWA",6234:"flex-NativeTileShowcaseRegion",6258:"flex-StorefrontWizard",6269:"flex-HotwireEmailSubscription",6296:"mrjet",6314:"orbitz",6429:"flex-Editorial",6439:"ebookers",6504:"flex-DestinationAttractions",6558:"flex-WizardHotelPWAViews",6559:"flex-SimilarDestinations",6566:"edwardian",6636:"flex-TripsOverviewImportant",6668:"flex-Packages",7116:"flex-TripAttachQualification",7118:"@shared-ui/customer-virtual-agent-control",7123:"flex-CenteredContentRegion",7202:"flex-UniversalLink",7220:"flex-MerchEmailSignUp",7263:"flex-Cars",7265:"graphql",7297:"flex-RecentlyBookedHotelsView",7301:"flex-Deals",7303:"uitk-icons",7326:"hawaiian",7348:"rbc",7397:"lacoleccion",7398:"flex-MadMarquee",7408:"flex-PropertySearchLink",7414:"flex-CustomerNotificationsWrapper",7468:"flex-StorefrontWizardCOMET",7482:"flex-MultiColumn",7590:"flex-PropertyImportantInfo",7626:"flex-LinkJuice",7649:"amexgem",7836:"flex-PageHeadingWizard",7871:"flex-TabGroup",7908:"hotwire",7921:"flex-CrossLOBLinks",7955:"taap",7960:"aarp",8024:"shared~CustomerNotifications",8072:"flex-ActivitiesByCategory",8087:"flex-MesoCollapsibleGroupRegion",8125:"flex-NativeMarqueeTile",8136:"flex-WizardCruisePWA",8195:"virginau",8225:"flex-HotelRecentReviewsView",8245:"riu",8267:"flex-DestinationNeighborhoods",8495:"shared~StorefrontWizard",8543:"flex-MapButton",8600:"flex-Faq",8627:"flex-WizardHotelPWAv2",8702:"flex-LoyaltyAcquisitionBanner",8707:"flex-DestinationVideo",8759:"@shared-ui/pricing-price-details",8817:"flex-TableFlexModule",8842:"barcelo",8874:"flex-PropertyGallery",8907:"flex-PropertyFiltersSort",9044:"uds_default",9070:"@shared-ui/lodging-property-details",9098:"flex-CouponTerms",9100:"flex-PropertyPolicies",9198:"flex-PropertySimilarProperties",9207:"flex-WizardPackagePWA",9220:"flex-Separator",9250:"flex-DestinationDiscoveryMap",9267:"flex-RecentlyViewedWrapper",9322:"flexComponents~ResponsiveToggleContainer",9349:"marriott",9460:"flexComponents~Flights",9495:"vrbo",9498:"flex-PropertyFiltersInteractive",9559:"flex-Ad",9602:"flex-DestinationSuggestions",9741:"global-components",9762:"flex-DestinationUserReviews",9790:"flexComponents~PropertyFilters",9840:"flex-Wizard3ppPWA",9911:"shared~ReasonsToBelieve",9953:"flex-MobileConfidenceMessagesCarousel",9978:"flex-WizardRegionHotwire"}[e]+"."+{88:"7fcafc8b895919c94eac",101:"52504621e4c1974193fb",138:"1cb2b5d92434ff55ccf6",233:"24af7b0bc76783d20b7e",243:"933fa6fda5ea34fc3e52",263:"3da0a96992e90ee17cf7",289:"26c9efd85a4206411306",291:"aff5e53aeba1231e625c",353:"a5eba88500d09cc80c3d",365:"ae12b87e7b2532cbb731",426:"53a16163049587f28e2a",481:"4a7b5b6c3b602b31fabb",497:"0cdac4fc913ead45c713",524:"454ef9c630ff783507a6",606:"2b42962bbf977241dcd3",688:"b041c20634ede4630a6c",745:"f1f475b5ce6f669dd5ef",749:"d721a3be7156d71b2c7e",781:"8add7eddc82011e78200",793:"4219662aa43e6a91a2fa",827:"68e624a0466998a0c32f",846:"cd1e4635a638c5d0c195",856:"369429396956667c9348",861:"c7a6f1fea2f3ac75c494",894:"caf8419fedf96b7ad3b5",898:"45f3aede174a36ebe5ca",901:"d749c21d19da55164cb6",934:"6941438e30915ed96cbb",997:"f84a314cf989dad2c177",1100:"f6851f6428b1c3b3795b",1119:"ff3b0cdc79fadacb6bf9",1137:"77489f95f5847f6e11df",1139:"6f6b18402e555dc4e76e",1228:"2330f9581d30ff7a3a40",1230:"017ed96c7b6ffed89713",1265:"ff901755d2db82e4e91b",1276:"b1beb46ec222d01714f4",1279:"a77da3288074b6280fac",1288:"0d58c9a15533de1f497b",1300:"62c489367f21caa3e3d6",1307:"ee9a71b48cf0616cb65b",1321:"e45d7f045ebe4b2d72ad",1324:"8cfd2b8cc01aadfa7ee9",1338:"874b368da5078a22296b",1379:"959d63f0b75a2ed516d0",1423:"530833b95eea3ece512d",1462:"f443c5a5e366556171c6",1497:"9d8828bca9e5c71f6e48",1573:"9f029d1bd836f76d25f4",1577:"0b156ae35638f36ac3d0",1688:"23ab3c686c32b5d074cc",1694:"7fd26017a1bb546ab1b0",1855:"274b53babfb30adf022f",1875:"143d4f2f4a8ac064429b",1902:"b1cc963ac04547476bf5",1908:"153d1f67609df3186bb6",1923:"e9ec1afa7c29889df419",1947:"7386a7b57d38b8ddc70b",1960:"cf18bd033bc8a9453d87",1961:"47c6293e91781cf73bca",2078:"b7ea2e613c0350bf2301",2109:"dc88ad2fc5ee32af6311",2137:"26200507ed61f2f2b9fa",2157:"c6d2fb334107f69f8de6",2239:"d3faf159e3f83e8b7df2",2302:"e4b52f55c7b6910282b1",2303:"936fbfac92d6dbe8ca64",2350:"4c3c7c598ed59338fe3e",2397:"6c69f0ce4cf7aded653d",2534:"388032396c536b41cb85",2665:"796618f533cdfc52d57f",2672:"34d7c75b000bccb5dafa",2678:"661d368a07abc2929ed7",2725:"de5e8e66495275e4ebf5",2756:"528e60cff0af84a477f5",2778:"8cdea80fb11482d59f50",2800:"e4aaa16b6113d006fc2c",2868:"45234b2c0c9c4cc6a70b",2949:"7d08e2a343593ef30aab",2967:"6e54e7f499f54495f923",3010:"0e3d9f78754c907a5fd3",3020:"bd53eedde84dd1e1684f",3057:"cd6233fab117e9fe2ff0",3076:"4da9da0a979212b9e44c",3111:"14757a738607b391febb",3120:"8234043c5923a3ea0bfa",3169:"2e3efc5ba83a6af8aec8",3208:"d7e67f9f0f63809dfb2a",3216:"662831559a739c7121cd",3227:"679e5c86a65d290fa936",3251:"bfb4d0816b815ce510fb",3370:"71e5b2c3163014c87c05",3387:"6ee2a50e0467c1e8954f",3423:"48205754df8471d80130",3472:"940bfd3ba835b6aa556e",3495:"2d80d4dadf5654b5cfdb",3505:"68c4241a01516c5b7779",3675:"d57616f4f47952d2c469",3685:"75285c8cde8d604fc332",3772:"a3ecbcb3c85c1d4ce24b",3804:"174eb33645161717479e",3841:"ab663d97b79724213de4",3888:"e9c4d5e7856cf1519145",3913:"ac467b20e95bfb2fdd2f",3927:"f09fe454cb0da4aff35a",3992:"7e396135acac7d1733e3",3993:"fd146a16396250650b1b",3997:"e680e5e6396cbfeaad98",4021:"e01c2245ec9569cb62cb",4129:"798637cee8fe7f773f2e",4167:"0417919e5ebc00ec9943",4260:"61ab31afb8de347834f2",4272:"7481278c156eb7bd2ea4",4279:"ee8becf15d0e45c88ea8",4281:"0ec9ee8f0db578498553",4287:"5485e01075f056c44759",4361:"ada72ef63c57d9b64da2",4421:"f43421f6510bf3fab469",4484:"c5dd992348e205842f46",4531:"860dc4e79557fcd0be8f",4597:"9ff554ad18007341a5d4",4771:"6424d4f737bdb5b29f44",4801:"884bdee7975fd793e35c",4834:"0b71d1be6363d223e504",4848:"906b8f0ffede5c792ac1",5037:"5d83553b24d10694d1d4",5069:"e0a3c0352ed932807f85",5085:"587f7aaaf30cd7a90d00",5086:"6886477761a02ccd7cc8",5220:"efe303a5b316a19a40b0",5290:"4963506cadcd28e682b1",5330:"746d17f414a581236351",5417:"403b3faf7564c5466160",5468:"d9194522aff9b02fbd1c",5517:"4faa2be823719249c5d7",5528:"fc62120bab7a25d55b4a",5618:"929cf1a519f24e9deef9",5620:"bae011e1462fded3ea6f",5621:"4c31c479df975ee77f51",5670:"1c8307039c42e857f01a",5699:"ef7be89ad52c136ed0df",5751:"436ab6f559f0112337e6",5900:"6d68ea846d5ed2834249",5910:"39483dc3638f6cee489a",5921:"76b93f3860831a8653d8",5936:"d054be8f483e490cca4c",5989:"898df67766a3956cb5e7",6013:"7a03afa5c2bac7f92e15",6016:"3d7e93e874dd58fb6bdf",6068:"6300fe46571aacc56583",6069:"37a428489a3396f8cba2",6099:"581948fd7f9fced0a509",6160:"609ffa2e9558660afe89",6162:"1ccee8ac5742467d647b",6172:"25791383466bf0899ec1",6192:"76f3ed5f47f6aae46bad",6234:"82f4b463b89865f1281e",6258:"04bb89ec31f360aac84e",6269:"c6e70ea3ea248419e9ca",6296:"e2b523f96c623ea69298",6314:"1b0f4f847cee0526b490",6429:"56205cca88272f218c0b",6439:"f42837880fb36140b577",6504:"ca26c03386ac5995f5cb",6558:"840b95f5f0066d7d5958",6559:"36efd11b023febe2d6a4",6566:"694efe6ff36f66938d68",6636:"ccfc6ff5ccc169eaac54",6668:"2b7bf7bb176abbe51856",7116:"2e25ae6e09158e66d7b7",7118:"95d9ab2c86f5a0adf4be",7123:"38cffdc0b0ce0c74985a",7202:"8395ad46d2d4052f72ee",7220:"221f777e6e3114de651d",7263:"4f199694a76c8b9f00f7",7265:"a56aa8560b7ed7a239ae",7297:"41b11dd44a01e70db24c",7301:"20a9063b26052dadd949",7303:"acc45e2d08e97bd90210",7326:"486275f185675ce74969",7348:"2f5f20ca34e40e121080",7397:"456dd0350d6395e9b2e8",7398:"ca83aae8f923df7bd376",7408:"86d7d21ff0616f58208c",7414:"0c50db95f659f7db0a5a",7468:"475c49502e08658ff858",7482:"4c293ec869b757e3ba76",7590:"82457d7477a7a62ae8d9",7626:"feba1524f1f31dbd47d9",7649:"679d67f96c6d6e2a2921",7836:"e5a89b2e77d757916ecc",7871:"12fc9e1644bf533b2f50",7908:"9e10da2b0b9a3ce8401f",7921:"0cde3ad93fc5ed647d51",7955:"57efa9631db8b0b8ec21",7960:"e3c1ef093b5331c2e71e",8024:"417f54bd12a017224d48",8072:"c6580d2fc8f8bb561946",8087:"881f18b0e9b27a93e9f7",8125:"00953e55ef22e949a463",8136:"b8e38fa08b2541c5d56d",8195:"2fdbe648e91ba7bb96b6",8225:"b9a4f86245304f2128da",8245:"26f1df0b2728d5d15fa3",8267:"2cd7a00fe1945bb8c2f1",8495:"49cace2e8dd10ef59974",8543:"e38b9fd66b734b06dc22",8600:"7faced30edb9d7e15ad7",8627:"d882a2d00de0ada974db",8702:"4239256c3218e51f2478",8707:"29bd5d93139782aed6f5",8759:"71c289547172d2403d13",8817:"02bfbdb3f8a9f0599b5f",8842:"79de74927a6261bbe0d8",8874:"6fb34621faedc56cd224",8907:"baad6ddb720b555aa798",9044:"e931759d951915dc3167",9070:"d42aaee5203cbd4c01cd",9098:"e09958b69412b83d10d5",9100:"2a67ba9a989784b12c67",9198:"93e180b07c9551227dcb",9207:"e5f23d37dd2844a54b98",9220:"152aa35f55add30d20ff",9250:"d270caced8a2d1cb7e30",9267:"d665350e2583550d2aca",9322:"366888fb9d743f6758cf",9349:"eb7ce819116c7c29e9a6",9460:"df97c3b24522089d2501",9495:"2fe7373a46ee73054331",9498:"4a13854aa0b81becb588",9559:"1c9be46768a1a1567a6c",9602:"901e62bde80d240caa98",9741:"a4ee4bbfbb5137d3f6da",9762:"fc06a4d64d379b12a923",9790:"72a493586aea59f5f3b1",9840:"47305ce03767b1a1b46d",9911:"4bcc06410f803263f3b2",9953:"ebdf29a637ede38448e7",9978:"1f93d514f8b84717e7f9"}[e]+".js"},t.g=function(){if("object"==typeof globalThis)return globalThis;try{return this||new Function("return this")()}catch(e){if("object"==typeof window)return window}}(),t.hmd=function(e){return(e=Object.create(e)).children||(e.children=[]),Object.defineProperty(e,"exports",{enumerable:!0,set:function(){throw new Error("ES Modules may not assign module.exports or exports.*, Use ESM export syntax, instead: "+e.id)}}),e},t.o=function(e,a){return Object.prototype.hasOwnProperty.call(e,a)},f={},c="blossom-flex-ui:",t.l=function(e,a,d,r){if(f[e])f[e].push(a);else{var i,o;if(void 0!==d)for(var l=document.getElementsByTagName("script"),n=0;ne.MIN_IDENTIFIER_LENGTH?t:""}return e.setGlobalData=function(e,t){e&&null!=t&&(s.__globalData[e]=t)},e.getGlobalData=function(e){return s.__globalData[e]},e.setClientLoggingInstance=function(e){i=e},e.getLoggerWithIdentifier=function(t){return new e(t)},e.prototype.performance=function(){for(var e=[],t=0;t0){var n=1===e.length?e[0]:e;i.logTrxEvent(this.identifier,n)}},e.prototype.logEvent=function(e){for(var t=[],n=1;n0&&(n.label=e,n[e+"_elapsedTime"]=(new Date).getTime()-this._startTime),t&&("string"==typeof t?t={message:t}:t instanceof Array&&(t={message:t.toString()}),Object.keys(t).length>0&&(n=i(i(i({},t),a.__globalData),n),this.sendPerfBeacon(n)))},e.prototype.logMessage=function(t,n){var o={systemEvent:t.systemEvent,label:t.label,url:'"'+e.cleanString(window.location.href||"")+'"'};if(n&&("string"==typeof n?n={message:n}:n instanceof Array?n={message:n.toString()}:n instanceof Error&&(n={message:n.message}),Object.keys(n).length>0)){var r=i(i(i({},n),a.__globalData),o);this.sendMessageBeacon(r)}},e.prototype.logErrorDetails=function(t){var n="",i=t.error,o=t.message,r=t.url,s=t.line,a=t.col;i&&i instanceof Error||(i={});var c=i.descriptor||"",u=i.severity||"unclassified",l=i.errorCatalogRef||"",f=document.documentElement&&document.documentElement.clientWidth||0;i.stack&&(n=i.stack,n='"'+e.cleanString(n)+'"'),o&&0!==o.length||(o=i.message||i.name||""),r&&0!==r.length||(r=window.location.href||"",r='"'+e.cleanString(r)+'"');var d={onErrorMsg:o='"'+e.cleanString(o)+'"',onErrorUrl:r,onErrorLine:s?String(s):"",onErrorCol:a?String(a):"",onErrorStack:n,clientWidth:f,severity:u,descriptor:c,errorCatalogRef:l};this.logMessage(t,d)},e.prototype.flattenFields=function(e,t,n){var i,o=this;return void 0===t&&(t={}),"object"==typeof e&&e&&Object.keys(e).forEach((function(r){i=n?n+"_"+r:r,"object"==typeof e[r]?o.flattenFields(e[r],t,i):t[i]=e[r]})),t},e.getISODateString=function(e){return e.toISOString?e.toISOString():e.getFullYear().toString()+"-"+e.getMonth()+"-"+e.getDate()+"T"+e.getHours()+":"+e.getMinutes()+":"+e.getSeconds()},e.getPageName=function(){return r.AnalyticsContext.pageName||"page.undefined"},e.paramsFromObject=function(e){var t,n=[];if(Object.keys(e).length>0)for(var i in e)t=i+"="+encodeURIComponent(String(e[i]).replace(/n|r/gm,"")),n.push(t);return n.join("&")},e.prototype.sendMessageBeacon=function(t){var n;t&&Object.keys(t).length>0&&(n=i(i({action:"logErrors",logTime:e.getISODateString(new Date),pageName:e.getPageName()},t),this._fixedParams),new s.Beacon(this._messageBeaconUrl+"?"+e.paramsFromObject(n)).send())},e.prototype.sendPerfBeacon=function(t){var n;t&&Object.keys(t).length>0&&(n=i(i({action:"logTrxEvent",logTime:e.getISODateString(new Date),pageName:e.getPageName()},t),this._fixedParams),new s.Beacon(this._perfBeaconUrl+"?"+e.paramsFromObject(n)).send())},e.cleanString=function(e){return"string"==typeof e?e.replace(/'/gi,"`").replace(/(vrnt)/gi," ").replace(/(s)+/gi," "):""},e}();t.ClientLogging=u},11342:function(e,t){Object.defineProperty(t,"__esModule",{value:!0}),t.__globalData=void 0,t.__globalData={}},82040:function(e,t,n){Object.defineProperty(t,"__esModule",{value:!0});var i=n(88859);Object.defineProperty(t,"ClientLogger",{enumerable:!0,get:function(){return i.ClientLogger}})},2638:function(e,t){Object.defineProperty(t,"__esModule",{value:!0}),t.getErrorString=void 0,t.getErrorString=function(e){return"Error(name="+e.name+", message="+e.message+", stack="+e.stack+")"}},67701:function(e,t,n){var i=this&&this.__createBinding||(Object.create?function(e,t,n,i){void 0===i&&(i=n),Object.defineProperty(e,i,{enumerable:!0,get:function(){return t[n]}})}:function(e,t,n,i){void 0===i&&(i=n),e[i]=t[n]}),o=this&&this.__exportStar||function(e,t){for(var n in e)"default"===n||t.hasOwnProperty(n)||i(t,e,n)};Object.defineProperty(t,"__esModule",{value:!0}),o(n(26422),t),o(n(37099),t),o(n(26422),t),o(n(89137),t),o(n(2638),t)},89137:function(e,t){Object.defineProperty(t,"__esModule",{value:!0})},26422:function(e,t){var n;Object.defineProperty(t,"__esModule",{value:!0}),t.NOOP_LOGGER=t.LogFormat=void 0,function(e){e.STRING="string",e.JSON="json"}(n=t.LogFormat||(t.LogFormat={})),t.NOOP_LOGGER={logFormat:n.STRING,logEvent:function(e){for(var t=[],n=1;n=e.length&&(e=void 0),{value:e&&e[i++],done:!e}}};throw new TypeError(t?"Object is not iterable.":"Symbol.iterator is not defined.")};e.exports=function(e){var t={};function n(i){if(t[i])return t[i].exports;var o=t[i]={i:i,l:!1,exports:{}};return e[i].call(o.exports,o,o.exports,n),o.l=!0,o.exports}return n.m=e,n.c=t,n.d=function(e,t,i){n.o(e,t)||Object.defineProperty(e,t,{configurable:!1,enumerable:!0,get:i})},n.n=function(e){var t=e&&e.__esModule?function(){return e.default}:function(){return e};return n.d(t,"a",t),t},n.o=function(e,t){return Object.prototype.hasOwnProperty.call(e,t)},n.p="",n(n.s=4)}([function(e,t){var n;n=function(){return this}();try{n=n||Function("return this")()||(0,eval)("this")}catch(i){"object"==typeof window&&(n=window)}e.exports=n},function(e,t,n){(function(t){var n=function(){var e=window.performance,n=((e||{}).timing||{}).navigationStart||i();function o(){return void 0===t.gaMarks&&(t.gaMarks=[]),t.gaMarks}function r(){return void 0===t.gaMeasures&&(t.gaMeasures=[]),t.gaMeasures}function s(){return"function"==typeof(window&&window.performance||{}).now?e.now():i()-n}function a(e){return c(u(),e)}function c(e,t){var n=e.filter((function(e){return e.name===t}));return n.length>0?n[0]:void 0}function u(){return"function"==typeof(e||{}).getEntriesByType?e.getEntriesByType("mark"):"function"==typeof(e||{}).webkitGetEntriesByType?e.webkitGetEntriesByType("mark"):o()}return{mark:function(t){"function"==typeof(e||{}).mark?e.mark(t):"function"==typeof(e||{}).webkitMark?e.webkitMark(t):o().push({name:t,entryType:"mark",startTime:s(),duration:0})},measure:function(t,n,i){if("function"==typeof(e||{}).measure)e.measure(t,n,i);else if("function"==typeof(e||{}).webkitMeasure)e.webkitMeasure(t,n,i);else{var o=0,c=s();if(n){var u=a(n);u?o=u.startTime:((e||{}).timing||{})[n]&&(o=e.timing[n]-e.timing.navigationStart)}if(i){var l=a(i);l?c=l.startTime:((e||{}).timing||{})[i]&&(c=e.timing[i]-e.timing.navigationStart)}r().push({name:t,entryType:"measure",startTime:o,duration:c-o})}},getGaMarks:o,getGaMeasures:r,getEntriesByName:function(t){return"function"==typeof(e||{}).getEntriesByName?e.getEntriesByName(t):"function"==typeof(e||{}).webkitGetEntriesByName?e.webkitGetEntriesByName(t):[]},findMark:a,findMeasure:function(t){return c(function(){if("function"==typeof(e||{}).getEntriesByType)return e.getEntriesByType("measure");if("function"==typeof(e||{}).webkitGetEntriesByType)return e.webkitGetEntriesByType("measure");return r()}(),t)},clearMarks:function(n){"function"==typeof(e||{}).clearMarks?e.clearMarks(n):t.gaMarks=u().filter((function(e){return e.name!==n}))},findSpecificRow:c,toJSON:function(){return"function"==typeof(e||{}).toJSON?e.toJSON():{timing:(e||{}).timing||{}}}}}();function i(){return"function"==typeof Date.now?Date.now():Number(new Date)}e.exports=n}).call(t,n(0))},function(e,t,n){(function(t){var i=n(3);function o(e){i.isTestEnvironment()&&console.log(e)}e.exports={toLogStore:function(e){try{(i.isTestEnvironment()||function(e){if("undefined"==typeof document||void 0===document.cookie)return!1;return-1!==document.cookie.indexOf(e)}("paLogStore=true"))&&(t&&t.paLogStore&&Array.isArray(t.paLogStore)||(t.paLogStore=[],t.paLogStoreSize=100),t.paLogStore.push(e),t.paLogStore.length>t.paLogStoreSize&&t.paLogStore.shift())}catch(n){o(n)}},log:o}}).call(t,n(0))},function(e,t,n){(function(t){var n=/(?:(?:test|int|stress).expedia.com|exp-(?:test|int).net|karmalab.net|expedmz.com|staging.*.(?:traveltainment.de|myersmediagroup.com)|localhost|docweb.exp-tools.net)$/i;function i(){return"undefined"!=typeof window}function o(){return i()&&window.performance}e.exports={isTestEnvironment:function(){return i()&&"undefined"!=typeof location?Boolean(location.hostname.match(n)):-1===["prod","production"].indexOf(t.env.NODE_ENV)},isLocalEnvironment:function(){return"undefined"!=typeof location&&"localhost"===location.hostname},isBrowser:i,isPerformanceTimingSupported:function(){return o()&&window.performance.timing&&void 0!==window.performance.timing.navigationStart},isPerformanceMarkSupported:function(){return o()&&("function"==typeof window.performance.mark||"function"==typeof window.performance.webkitMark)},isTrackingDisabled:function(){return i()&&navigator&&"1″===navigator.doNotTrack},isBeaconSupported:function(){return i()&&navigator&&"function"==typeof navigator.sendBeacon}}}).call(t,n(19))},function(e,t,n){var i=n(5);e.exports=new i},function(e,t,n){(function(t){var i=n(6),o=n(1),r=n(18),s="Page Usable",a="Page Change",c=["deviceId","siteId","requestId","pageName","additionalData"];function u(e,t){e&&c.forEach((function(n){e.hasOwnProperty(n)&&("siteId"===n&&isNaN(e[n])?console.log("WARNING: siteId must be Integer!"):t[n]=e[n])}))}var l=function(){function e(e){var t=this;void 0===e&&(e={}),this.ctx={},this.waitingMessage={},this.setContext(e),this.findMark=function(e){return o.findMark(e)},this.findMeasure=function(e){return o.findMeasure(e)},this.clearMarks=function(e){return o.clearMarks(e)},this.mark=function(e){return o.mark(e)},this.measure=function(e,t,n){return o.measure(e,t,n)},this.pul=function(e,n){void 0===t.puListener?(t.puListener=e,t.puScope=n):console.log("PageUsableListener has already been initialized")}}return e.prototype.setContext=function(e){u(e,this.ctx)},e.prototype.getFilteredPageUsableTime=function(){var e=this.getPageUsableTime();return e&&e.length>0&&(e=parseFloat((e[0].startTime/1e3).toFixed(2))),e},e.prototype.justMarkPageUsable=function(e,t){var n=this;void 0===e&&(e=function(){}),(t||e&&(e.callback||e.microMessages))&&(this.microMessages=(e||{}).microMessages||t.microMessages,e=(e||{}).callback||t.callback),setTimeout((function(){n.findMark(s)?console.log("WARNING: marking a page that was already usable – value won't be updated – use reset() first"):(n.clearMarks(s),n.mark(s));var t=n.getFilteredPageUsableTime();"function"==typeof n.puListener&&n.puListener.call(n.puScope,t),"function"==typeof e&&e(t,n.ctx)}),50)},e.prototype.publish=function(e){var t=(e||{}).pageUsableTime||this.getFilteredPageUsableTime(),n=(e||{}).microMessages||[];if(this.PlatformAnalytics&&"function"==typeof this.PlatformAnalytics.getInstance&&this.PlatformAnalytics.getInstance())i.publishPageUsableToUisPrime(this.PlatformAnalytics.getInstance(),n,t),this.waitingMessage={};else if(e&&e.uisPrime)this.waitingMessage={uisPrime:!0,microMessages:n,pageUsableTime:t};else if(this.setContext(e),this.findMark(s))try{!function(e,t){var n={};u(e,n),n.pageUsableTime=t,r.publish(n)}(this.ctx,this.getFilteredPageUsableTime())}catch(o){console.log("Unable to publish performance metrics"+o.message)}else console.log("WARNING: trying to publish before page being usable")},e.prototype.markPageUsable=function(e,n,i){var o=this;if(void 0===e&&(e={}),void 0===n&&(n=function(){}),i||e.microMessages||e.callback){var r=e.microMessages||(i||{}).microMessages;n=e.callback||(i||{}).callback,this.justMarkPageUsable({microMessages:r,callback:function(e){o.publish({uisPrime:!0,microMessages:r}),n(e)}})}else this.setContext(e),this.justMarkPageUsable((function(e,i){if(isNaN(o.ctx.siteId)){var r=isNaN(t.siteid)?isNaN(t.site_id)?isNaN(t.siteId)?NaN:t.siteId:t.site_id:t.siteid;isNaN(r)||(i.siteId=parseInt(r,10))}o.publish(i),"function"==typeof n&&n(e,i)}))},e.prototype.getPageUsableTime=function(){var e=(this.findMark(s)||{}).startTime-((this.findMark(a)||{}).startTime||0);return Math.round(10*e)/10},e.prototype.reset=function(e){this.setContext(e),this.clearMarks(s),this.clearMarks(a),this.mark(a)},e.prototype.setPlatformAnalyticsClass=function(e,t){void 0===t&&(t={isPublishWebVitals:!1}),this.PlatformAnalytics=e,this.waitingMessage.pageUsableTime?this.publish(this.waitingMessage):this.findMark(s)&&this.publish({uisPrime:!0}),i.publishInteractionMetrics(this.PlatformAnalytics.getInstance()),t.isPublishWebVitals&&i.publishWebVitals(this.PlatformAnalytics.getInstance())},e.prototype.publishWebVitals=function(){this.PlatformAnalytics&&"function"==typeof this.PlatformAnalytics.getInstance&&this.PlatformAnalytics.getInstance()&&i.publishWebVitals(this.PlatformAnalytics.getInstance())},e}();e.exports=l}).call(t,n(0))},function(e,t,n){(function(t){var i=n(7),o=n(9),r=n(1),s=n(11),a=n(12),c=n(13),u=n(14),l=n(15),f={navigator:t.navigator||{}};e.exports={publishInteractionMetrics:function(e){if(e&&"function"==typeof e.trackEvent){i.collect({schemaName:"interactivityMetrics",messageContent:{}},(function(t){o.collect(t,s,(function(t){0!==Object.keys(t.messageContent).length&&e.trackEvent(t,"page-usable")}))}))}else console.error("[PerformanceMetrics] cannot publish interactionMetrics to Uis Prime (platformAnalytics not defined)")},publishPageUsableToUisPrime:function(e,t,n){if(void 0===t&&(t=[]),void 0===n&&(n=0),e&&"function"==typeof e.trackEvent){Array.isArray(t)||(t=[t]);var i={schemaName:"performanceMetrics",messageContent:{markName:"Page Usable",markValue:n}};c.collect(i,f),a.collect(i,r,(function(n){u.collect(n,r,(function(n){t.push(n),e.trackEvent(t,"page-usable")}))}))}else console.error("[PerformanceMetrics] cannot publish page usable to Uis Prime (platformAnalytics not defined)")},publishWebVitals:function(e){if(e&&"function"==typeof e.trackEvent){var t=l.uisPrimeOnReport(e);l.report(t)}else console.error("[PerformanceMetrics] cannot publish web vitals to Uis Prime (platformAnalytics not defined)")}}}).call(t,n(0))},function(e,t,n){(function(t){n(8),e.exports={collect:function(e,n){try{t.perfMetrics.onFirstInputDelay((function(t){t&&(e.messageContent.firstInputDelay=t),n(e)}))}catch(i){n(e)}}}}).call(t,n(0))},function(e,t){!function(e,t){var n,i,o,r=[],s={passive:!0,capture:!0},a=new Date,c="pointerup",u="pointercancel";function l(e,r){n||(n=r,i=e,o=new Date,m(t),f())}function f(){i>=0&&i1e12?new Date:performance.now())-n.timeStamp;"pointerdown"==n.type?function(n,i){function o(){l(n,i),a()}function r(){a()}function a(){t(c,o,s),t(u,r,s)}e(c,o,s),e(u,r,s)}(i,n):l(i,n)}}function m(e){["click","mousedown","keydown","touchstart","pointerdown"].forEach((function(t){e(t,d,s)}))}m(e),self.perfMetrics=self.perfMetrics||{},self.perfMetrics.onFirstInputDelay=function(e){r.push(e),f()}}(addEventListener,removeEventListener)},function(e,t,n){n(10),e.exports={collect:function(e,t,n){try{t.getFirstConsistentlyInteractive().then((function(t){t&&(e.messageContent.timeToInteractive=t),n(e)}))}catch(i){n(e)}}}},function(e,t,n){(function(e){!function(){if("PerformanceLongTaskTiming"in e){var t=e.__tti={e:[]};t.o=new PerformanceObserver((function(e){t.e=t.e.concat(e.getEntries())})),t.o.observe({entryTypes:["longtask"]})}}()}).call(t,n(0))},function(e,t,n){(function(n){var i;!function(){var o="undefined"!=typeof window&&window===this?this:void 0!==n&&null!=n?n:this,r="function"==typeof Object.defineProperties?Object.defineProperty:function(e,t,n){e!=Array.prototype&&e!=Object.prototype&&(e[t]=n.value)};function s(){s=function(){},o.Symbol||(o.Symbol=c)}var a=0;function c(e){return"jscomp_symbol_"+(e||"")+a++}function u(){s();var e=o.Symbol.iterator;e||(e=o.Symbol.iterator=o.Symbol("iterator")),"function"!=typeof Array.prototype[e]&&r(Array.prototype,e,{configurable:!0,writable:!0,value:function(){return l(this)}}),u=function(){}}function l(e){var t=0;return function(e){return u(),(e={next:e})[o.Symbol.iterator]=function(){return this},e}((function(){return to-n?n=null:n=5e3>o-(n=r.length?r[r.length-1].end:t)?null:Math.max(n,i),n&&(e.s(n),clearTimeout(e.j),e.i=!1,e.c&&e.c.disconnect(),e.h&&e.h.disconnect()),y(e,performance.now()+1e3)}),t-performance.now()),e.v=t)}h.prototype.getFirstConsistentlyInteractive=function(){var e=this;return new Promise((function(t){e.s=t,"complete"==document.readyState?w(e):window.addEventListener("load",(function(){w(e)}))}))},h.prototype.m=function(e){this.f.set(e,performance.now())},h.prototype.l=function(e){this.f.delete(e)},h.prototype.B=function(){y(this,performance.now()+5e3)},o.Object.defineProperties(h.prototype,{g:{configurable:!0,enumerable:!0,get:function(){return[].concat(d(this.f.values()))}}});var b={getFirstConsistentlyInteractive:function(e){return e=e||{},"PerformanceLongTaskTiming"in window?new h(e).getFirstConsistentlyInteractive():Promise.resolve(null)}};void 0!==e&&e.exports?e.exports=b:void 0===(i=function(){return b}.apply(t,[]))||(e.exports=i)}()}).call(t,n(0))},function(e,t,n){(function(t){function n(e,t,n,i){void 0!==n&&void 0!==i&&(e[t]=n-i)}e.exports={collect:function(e,i,o){var r=i.toJSON();void 0!==r.timing?(n(e.messageContent,"dnsLookupTime",r.timing.domainLookupEnd,r.timing.domainLookupStart),n(e.messageContent,"timeToFirstByte",r.timing.responseStart,r.timing.fetchStart),n(e.messageContent,"tcpConnectionTime",r.timing.connectEnd,r.timing.connectStart),n(e.messageContent,"pageLoadTime",r.timing.domContentLoadedEventEnd,r.timing.navigationStart),e.messageContent.pageLoadTime&&e.messageContent.pageLoadTime<0?t.addEventListener("load",(function(){n(e.messageContent,"pageLoadTime",r.timing.domContentLoadedEventEnd,r.timing.navigationStart),o(e)})):o(e)):o(e)}}}).call(t,n(0))},function(e,t){function n(e,t,n){void 0!==n&&(e[t]=n)}e.exports={collect:function(e,t){if(t&&t.navigator){var i=t.navigator,o=i.connection||i.mozConnection||i.webkitConnection;o&&(n(e.messageContent,"networkEffectiveType",o.effectiveType),n(e.messageContent,"networkDownLink",o.downlink))}}}},function(e,n,i){(function(n){e.exports={collect:function(e,i,o){if(void 0!==n.PerformancePaintTiming){var r=i.getEntriesByName("first-contentful-paint");if(r&&r.length>0){var s=r[0];return e.messageContent.firstContentfulPaint=Math.round(s.startTime+s.duration),void o(e)}if(void 0!==n.PerformanceObserver)new n.PerformanceObserver((function(n){var i,r;try{for(var s=t(n.getEntries()),a=s.next();!a.done;a=s.next()){var c=a.value;"first-contentful-paint"===c.name&&(e.messageContent.firstContentfulPaint=Math.round(c.startTime+c.duration),o(e))}}catch(u){i={error:u}}finally{try{a&&!a.done&&(r=s.return)&&r.call(s)}finally{if(i)throw i.error}}})).observe({entryTypes:["paint"]});else o(e)}else o(e)}}}).call(n,i(0))},function(e,t,n){var i=n(16),o=n(17),r=function(){};e.exports={report:function(e){"undefined"!=typeof window&&e&&"function"==typeof e&&(i.getCLS(e),i.getLCP(e))},uisPrimeOnReport:function(e){var t=r;return e&&"function"==typeof e.trackEvent?t=function(t){e.trackEvent(o.webVitalsMapper(t),"timing")}:console.error("[PerformanceMetrics] cannot publish web vitals to Uis Prime (platformAnalytics not defined)"),t}}},function(e,t,n){Object.defineProperty(t,"__esModule",{value:!0}),n.d(t,"getCLS",(function(){return p})),n.d(t,"getFCP",(function(){return v})),n.d(t,"getFID",(function(){return h})),n.d(t,"getLCP",(function(){return y})),n.d(t,"getTTFB",(function(){return b}));var i,o,r=function(){return"".concat(Date.now(),"-").concat(Math.floor(8999999999999*Math.random())+1e12)},s=function(e){var t=arguments.length>1&&void 0!==arguments[1]?arguments[1]:-1;return{name:e,value:t,delta:0,entries:[],id:r(),isFinal:!1}},a=function(e,t){try{if(PerformanceObserver.supportedEntryTypes.includes(e)){var n=new PerformanceObserver((function(e){return e.getEntries().map(t)}));return n.observe({type:e,buffered:!0}),n}}catch(e){}},c=!1,u=!1,l=function(e){c=!e.persisted},f=function(){addEventListener("pagehide",l),addEventListener("unload",(function(){}))},d=function(e){var t=arguments.length>1&&void 0!==arguments[1]&&arguments[1];u||(f(),u=!0),addEventListener("visibilitychange",(function(t){var n=t.timeStamp;"hidden"===document.visibilityState&&e({timeStamp:n,isUnloading:c})}),{capture:!0,once:t})},m=function(e,t,n,i){var o;return function(){n&&t.isFinal&&n.disconnect(),t.value>=0&&(i||t.isFinal||"hidden"===document.visibilityState)&&(t.delta=t.value-(o||0),(t.delta||t.isFinal||void 0===o)&&(e(t),o=t.value))}},p=function(e){var t,n=arguments.length>1&&void 0!==arguments[1]&&arguments[1],i=s("CLS",0),o=function(e){e.hadRecentInput||(i.value+=e.value,i.entries.push(e),t())},r=a("layout-shift",o);r&&(t=m(e,i,r,n),d((function(e){var n=e.isUnloading;r.takeRecords().map(o),n&&(i.isFinal=!0),t()})))},g=function(){return void 0===i&&(i="hidden"===document.visibilityState?0:1/0,d((function(e){var t=e.timeStamp;return i=t}),!0)),{get timeStamp(){return i}}},v=function(e){var t,n=s("FCP"),i=g(),o=a("paint",(function(e){"first-contentful-paint"===e.name&&e.startTime0){for(var i=0;i
Source